One of the most important aspects of training once you have learned your image, colour and personal styling skills is how to set-up, market and run your personal styling business. In this 1-day training course (or optional online training programme) I share my decades of experience in how and where you can find clients, how to market to them and create a successful image business.
You will receive this as a free bonus day/module when you study both the classroom modules of Style and Colour or, you sign up to complete all three online training modules for Women's Style, Men's Style and Colour Theory.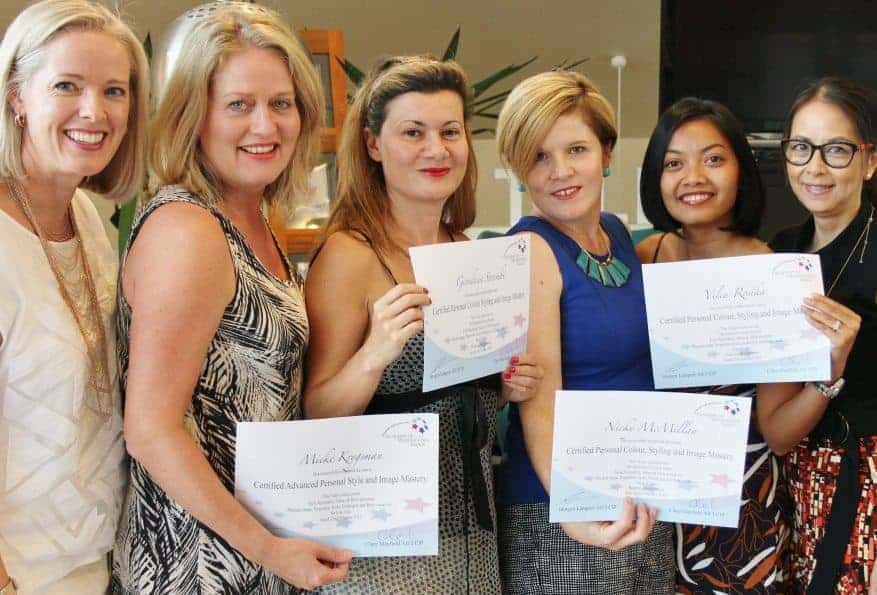 Image Business Development Training Program
How to discover your niche
Website essentials – the dos and don'ts
Developing your unique selling proposition
Social media marketing basics
Defining your ideal client
Developing your product and services options
How to price your services
Business start-up essentials
Networking both online and off-line
"I attended the Business Development for Image Consultants with AOPI recently and was very pleased with the material that was provided for me. The topics were ranging from website development to marketing strategies to successful networking and lots more.
Having started my own Personal Styling business, I very much appreciated everything that was explained to me to help me grow my business. Imogen's experience is rich and she has a comprehensive understanding of business strategies that were made clear in a very engaging way. She was able to give me tons of information and resources to use in the future for my growing business. The training was very enjoyable, very informative and highly recommendable.
Thanks so much Imogen for sharing all your knowledge with me, I now feel ready to expand my business in many different ways!"
Mieke Krijgsman, Personal Stylist, Smart Styling
Complete the course either in person or online!
Classroom Training
Fun interactive environment with lots of personal attention.
1 Day
0.7 AICI CEUs
(0.7 CEUs = 1 Day of Classroom Training)
$575 AUD
Online Training 
Complete the course from the comfort of your own home at your own pace. 
0.7 AICI CEUs
(0.7 CEUs = 7 hours of study time. You have 6 months to complete this course if you wish to earn CEUs)
$450AUD
Disclaimer:
Please note that this course is a training approved by the Association of Image Consultants International (AICI). Certification, earned through the trainer upon completion of this course, is entirely independent from AICI's professional certification programs. (If you wish to pursue AICI Certification, please refer to AICI's websitehttp://www.aici.org/)