I'm so glad you found our free resources.  We are so keen to provide you with the most comprehensive, innovative and inspiring training to help you fulfil your potential and become the best personal stylist you can be, because who wants to be an average personal stylist or image consultant?  I know that is not your desire!
These free webinars and resources give you an insight into the amazing career path that will allow you to impact the world in a positive way, helping and inspiring others to use their image in a positive way that supports them and their goals and dreams.
7 Secrets to a Successful Personal Styling Career
Do you want to become a personal stylist, colour and image consultant?
Discover the 7 secrets to a successful personal styling business and how you too can turn your passion into a fulfilling and exciting career.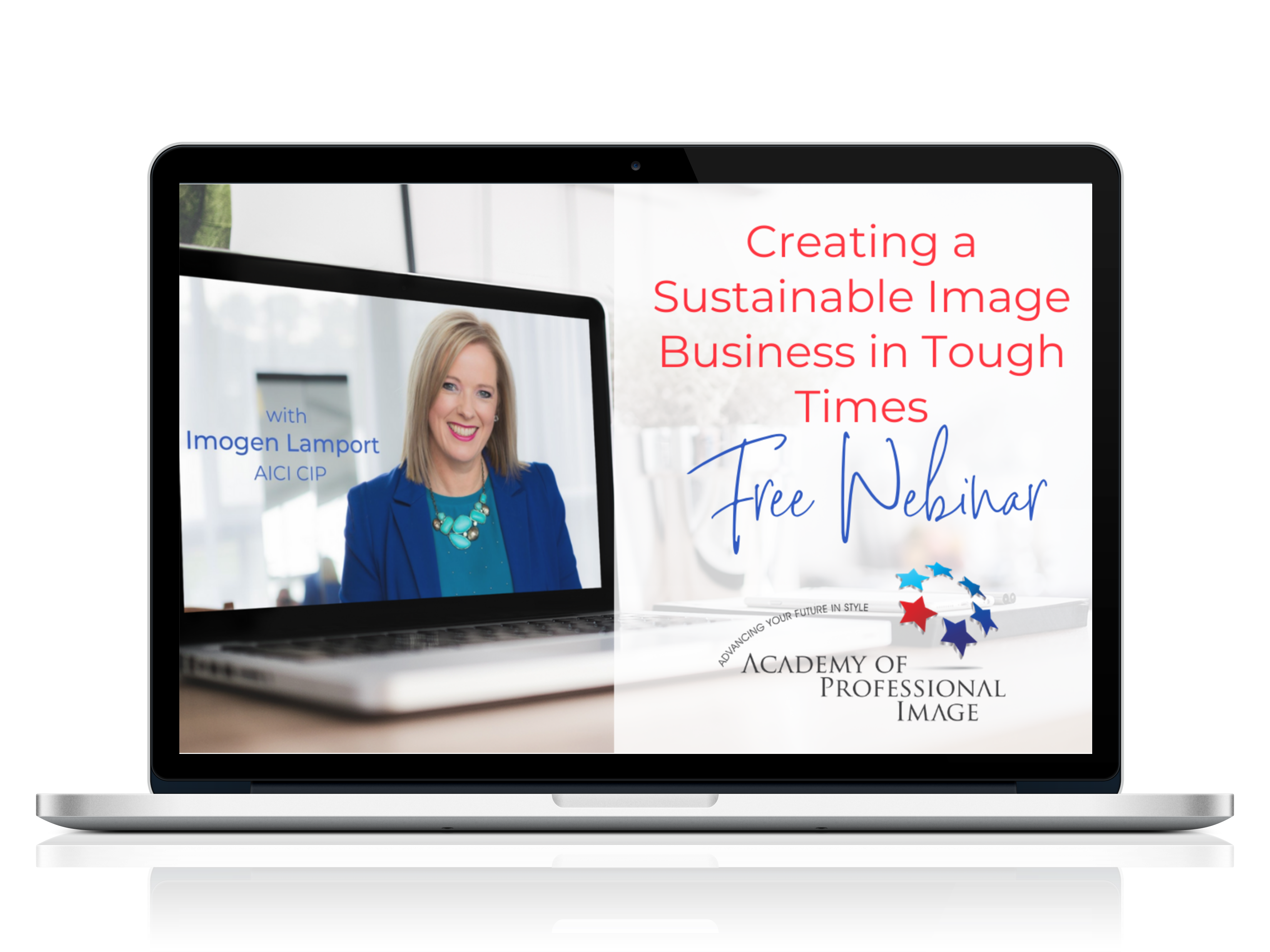 Creating a Sustainable Image Business in Tough Times
In these tough economic times how do you create a sustainable image business? Discover your hidden business assets and how you can ensure they both survive and thrive so that you create your most successful image business.
8 Qualities of a Successful Personal Stylist
How do you become a successful personal stylist?
Do you naturally have the qualities that will ensure you are one? Or can you start developing them to lead you down the road to success in this fabulous career?
You'll discover more about how Imogen Lamport, AICI CIP – globally award-winning image consultant and image trainer has become successful and how you can too.
What You Need to Know to Start Making Videos: From Facebook LIVE to Zoom Webinars
Video is a hot topic right now. You know you need to do it but it can feel scary if it's not something you've done before. You want to get it right and not make a fool of yourself …
There is so much to figure out – from what equipment you need, what to wear, how to do LIVE videos, Zoom video tips, editing your videos and where to save them and share them …
I've answered the most commonly asked questions about video that are important for any image consultant or personal stylists in this 1 hour webinar
Grow your email list to grow your business
This extensive guide will walk you through how to connect with potential clients, setting up and promoting a lead magnet, growing your list, and monitoring your list!