Colour Module 2: Colour Analysis Practical Draping Training
3 Days or 6 Sessions via Video Conferencing
Colour Analysis Training is broken up into two modules.
Module 1: Personal Colour Analysis Theory
Module 2: Personal Colour Analysis Draping Practical – this module INCLUDES your colour drapes and swatches plus VIRTUAL drapes so you can do colour analysis in person and online using the revolutionary Absolute Colour System of 18 colour directions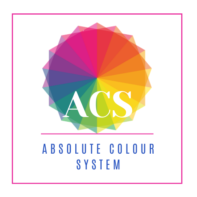 Module 2: Colour Analysis Practical Draping Training
 Get Your Colour Tools and Experience to Become a Colour Consultant
If you wish to learn how to drape in the 18 directional Absolute Colour System, you need to add the practical module to your Online Colour Analysis learning –  3-day practical draping training sessions in the Classroom, or 6 sessions via Video Conferencing
This additional module puts the theory from the Online Colour Theory course into practice and teaches you how to drape in the Absolute Colour System and certifies you to become a Colour Consultant and do Personal Colour Analysis.
This is a face-to-face training and is arranged on-demand either online or in the classroom in the Academy's Melbourne Studio.
Either 6 video conference sessions with Imogen (dates scheduled with you) or
3 days in Classroom in Melbourne (dates scheduled on demand) Find out our next scheduled dates here
In Module 2 Colour Analysis Practical Draping Training your will learn:
How to drape using the Absolute Colour System tools
How to select your client's best neutrals to as the base of their wardrobe
How to select hair flattering hair colours for your client
How to select signature colours from the client's palette
Identifying ideal value for each client
Identifying colour and value contrast for each client
How to select flattering makeup colours for your client's colouring and features
How to do a full colour consultation using the Absolute Colour System Colour Guides
How to use the online/virtual Absolute Colour System drapes to do online colour analysis
Module 2: Colour Analysis Draping Practical
 6 Video Conference Sessions
or
3 Day Classroom (Melbourne)
Practical Draping Training for Online Students
INCLUDES Absolute Colour System Draping Toolkit for both in-person and online consultations
Become a Colour Consultant as you learn how to do the practical element of personal colour analysis.
This module adds practical draping training and knowledge to the Online Colour Theory Training (prerequisite: Online Colour Theory Course).   Plus it includes Your Absolute Colour System drapes and swatches for both in-person and online personal colour analysis – all the tools you need to do personal colour analysis – no licence fees or unexpected costs.
$2800.00
Absolute Colour System Colour Draping Toolkit included with this training
Resources included in Module 2: Practical Draping Training
Complete Absolute Colour System Drapes  – 9 double sided flag drapes (7 colours each colour direction) plus 3 doubled sided-neutral flag drapes (total 42 neutral colours)
18 colour swatches (1 for each palette)
Online virtual drapes for the 18 colour directions
Colour Guides for Men and Women for each of te 18 colour directions
Colour Draping Manual
Online Colour Resources including draping videos with both physical drapes as well as virtual drapes
Ongoing Training Support includes:
Monthly group coaching calls on Zoom
Business development support program
Skills development support program
Get Started Now with Module 1: Personal Colour Analysis Online Colour Theory
I would like to thank you again for this extraordinary experience of learning to do personal colour analysis with your online course. You are the number one when  it comes to colors and calling you world's number one is not an exaggeration at all.
The practical part learning how to drape with you has great value. It is very good, you can teach us the methodology you developed, give us your tips and experiences. It is very good that you are skilled enough to adjust how photos/camera can cheat us and you can give us better training – even on distance – that
someone else would face to face………I also appreciate your system, because it is helping, but not limiting and many of my clients appreciated it already. Your system is accurate and flexible at the same time, which is great.
This is my advice for future students: Listen to Imogen, she is a great teacher and she knows what she is saying and why. Be open-mind. Maybe,
some information could be different from what you learn and how you used to work until now.
I get much positive feedback about the Absolute Colour System and my clients really appreciate it.  Jana Hejmalova, The Czech Republic
I have recently had the opportunity to take Imogen's Women's Certified Advanced Style and Colour Courses. These courses were both incredibly rich and comprehensive in their content and Imogen's style of teaching is clear and practical. Putting the knowledge to work through constructive exercises consolidated the material and Imogen's feedback was always helpful. I feel equipped to work successfully with clients and assist them thoughtfully and skillfully with their personal colours and style.
 I benefited tremendously from Imogen's generous input and help through the practical sessions. Her balance of guiding and giving assistance while also stepping back and putting us in the driver's seat gave me a lot of confidence to feel ready to move forward with my own business. Her continued guidance through the mentoring calls and assignments has also been tremendously helpful.  Joanne Peacocke, South Africa
I have taken the Online Style and Colour course in the Academy of Professional Image and I also took part in the practical in person with Imogen Lamport and I confirm that both courses as well as the practical were of excellent quality. I have gained much knowledge that enables me to be an expert on style and colour in my own country thanks to Imogen's immense expertise and knowledge. Eva Robinson, The Czech Republic
Disclaimer:
Please note that this course is accredited by the Association of Image Consultants International (AICI). However, certification earned through the trainer upon completion of this course is entirely independent from AICI's certification programs. If you wish to pursue AICI certification, please refer to AICI's website.