When you're starting a business there are so many things that you might need to think about.  When it comes to technology and marketing your image business you may be feeling a little lost, so I've collated here some of the most useful tools and resources I use and recommend to help save you time and become more efficient so that you can get your business off the ground faster!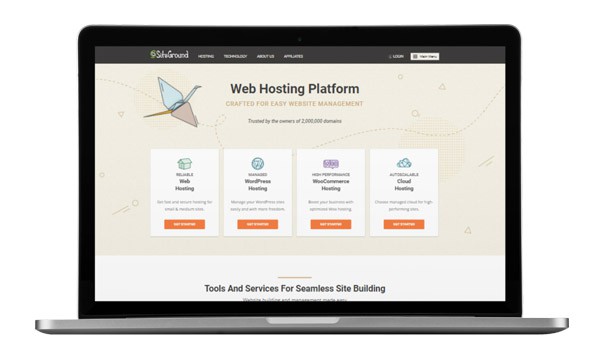 Siteground
High quality hosting and great support.  I've tried many others over the years and Siteground is great and very responsive when any issues arise.
WPEngine
Only for WordPress (and I do recommend using WordPress to build your website as it allows you so much room for growth) sites and a wonderful host very reasonably priced for a smaller website.
Dropbox
The last thing you want to do is lose your work, if your computer crashes dies, your business can be in big trouble, which is why Dropbox is essential.  It allows you to keep your files in the cloud and have copies on your laptop and PC, the same files in multiple places and means you can log in from any phone, tablet or computer and access your files.
Evernote
This is a great tool for taking notes when out and about, and saving links and ideas on your phone or tablet and then accessing when your back on your computer.
Planning & Project Management
Trello
This is my favourite planning tool because it's visual and super easy to use.  You can create lots of boards, add ideas, images, links and keep everything together.   You can share specific boards with others who are working on them, and keep some private.
Nicole Cheri Oden
Have you thought about the legal implications of running your business? If you're offering consultations either in person or online, you may need client agreements, you must legally have a privacy policy for your website or some terms and conditions of use for your website or downloadable program, ebook or course. You want the right legal wording to make sure you're covered.
Nicole Cheri Oden is a California based lawyer who has created some super easy to use and affordable legal templates for these needs and more. Check them out.
Fiverr
Fiverr is an online market place where you can get almost anything done or created. From ebook covers to video stings (that you put at the end of your videos), from beautifully designed documents to copywriting. From tech support and website or logo design to illustration, and translation.
Canva
I use this every day to create social media images, blog images, video covers, magazines, ebooks … you name it, I use it for it as it's a graphic design program for non-graphic designers like me! Totally brilliant.
Shopshare TV
A fantastic tool to create shoppable images from any shopping website – both videos and still images that you can use in your newsletters, use for online shopping trips with your clients and in blog posts and articles – sign up with this link to get a special 50% discount offer for both the monthly and annual plans. 50% off for the first 6 months on a monthly subscription (USD 10 per month) or USD 120 for a yearly subscription.
Shoplook
This is fabulous for creating images of clothes and text, for blog posts, presentations, and any other place you want to use them. Has a tool that allows you to clip images from shopping websites so you're not limited by what is already on the site. The best Polyvore replacement around.
Picmonkey
Another daily essential tool for me and blogging.  Photoshop only way simpler, it allows you to create collages, edit photos, resize photos to particular dimension (really important for websites and your SEO, small file size photos help you rank better on Google), add text, create social media graphics… the list goes on and on!
Video Editing, Hosting and Creation
Vimeo
Want to have video content as part of a program or product you're creating?  Don't want your videos to be freely available on YouTube – if you're creating paid video content look no further than Vimeo to host your video.
Lumen 5
This is a brilliant tool for turning blog posts into short videos for social media.  You can also create short videos on it using still and moving images (they have a great image and video library you can use).  Upload your videos to social media and promote yourself and your blog posts.
Nimbus Screenshot
I love this tool, not only can you capture still screenshots and parts of a screen, and entire really long web page, but can also record screen capture videos if you need to explain how to do something on a screen.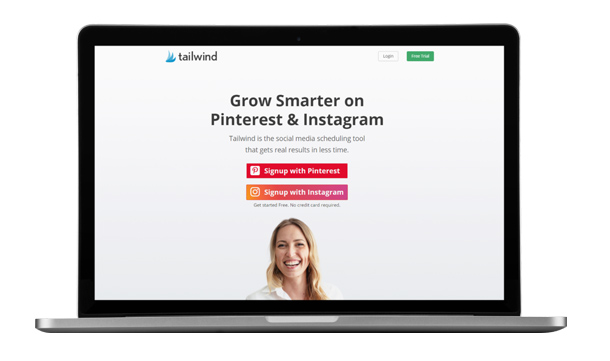 Tailwind for Pinterest and Instagram
Visual social media – Pinterest and Instagram are some of the best for image consultants, and if these are the ones you're looking at focussing on I highly recommend Tailwind.  In less than a year I quadrupled my Pinterest following using Tailwind (that's 400% growth) and this results in web traffic to my website.  They now include Instagram scheduling too.  Plus provide lots of great and useful resources on how to improve your Pinterest and Instagram followings.    You can try free with this link.
Hootsuite
Got lots of social accounts?  Then use Hootsuite to do all your social media scheduling and management from the one place.  It integrates with Tailwind too.
Blog2Social
This is software that is great for bloggers, it allows you to post your blog posts directly to social media from your blog, plus can schedule them into the future.  Try it free and if you love it you can go for the paid version (and it's way cheaper than lots of other similar software).
Mailchimp
If you're looking for a gorgeous pop up form, look no further than Mailmunch. It integrates seamlessly with your website, and also other Email Marketing platforms like Mailchimp and Active Campaign.
Webinar Ninja
Really simple webinar software that allows you to record a webinar and then download it afterwards so that you can embed it on your website.  Plus you can create public webinars that users can find (great for promoting your services, programs and products) and also private webinars for paying clients.  Can be watched on any device.
Zoom
Simple to use and you can create a free account that lets you have as many one-on-one meetings as  you like with no time limit – you can record them too – fabulous for doing online consultations with clients .  The quality is great and the technology simple to use.  They also have a paid webinar facility that allows you to do live integrations with Facebook Live (should this be something you're after).
Useful Colour Analysis Tools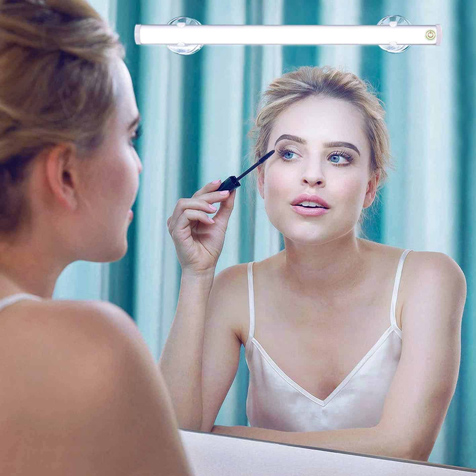 Daylight Lamps
Rechargeable Daylight Lamps that stick to your mirror.  Pack of 2 – great to stick one on either side of your mirror
Day Lamp
A revolutionary lamp, quick one-touch operation makes it simple to use with 3 levels allowing you to customize the brightness for the best efficacy.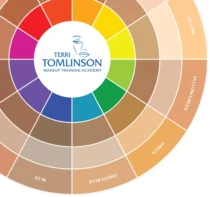 Flesh Tones Colour Wheel
This is a great colour wheel to help you find the undertone of your client, plus gives you the inside on what colour concealer to use (red/green/violet/orange/yellow etc) for your clients when needing to do colour correction.
Magic Palette – Color Matching Guide
Great for explaining value contrast and ideal value to your client.
For more information on using this Colour Mixing Guide watch the video here.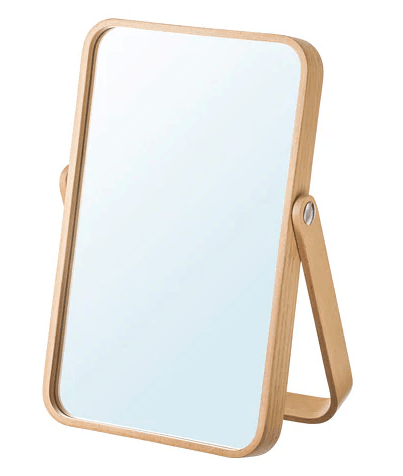 Portable Mirror for Colour Analysis
Need a mirror for colour analysis that is easily portable and a good size – this one is from Ikea and fits the bill.