Webinars are hosted on a Monday or Tuesday of every month from February through to November from 12noon – 1pm – Canberra, Melbourne Sydney time Australia.  Where possible they are recorded so they can be watched at a later time. You are welcome to purchase the recordings to watch – once you have paid (see below) you will have immediate access to watch the videos. Scroll down for a list of all available webinars.
InStyle Members and current Academy of Professional Image students will have free access through your own personal log-in link.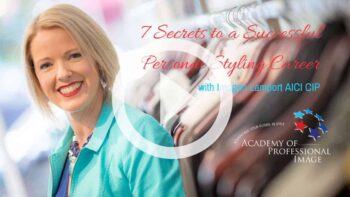 7 Insider Secrets to a Successful Personal Styling Career
Imogen Lamport have well over 20 years combined experience in working in the image industry.  Watch this webinar to gain some tips to help you grow your existing business, or find out about training options and what you should look for when considering training.
(1 hour)
There are no more webinars scheduled for 2017. Please check back soon for 2018 dates and webinar topics.